N-Ethyldiisopropylamine (EDIPA)
N-Ethyldiisopropylamine(EDIPA) (Huenig's base) is an aliphatic tertiary amine.
General
Coatings
N-Ethyldiisopropylamine may be used as a neutralizing agent for coatings.

Other
N-Ethyldiisopropylamine is used as a non-nucleophilic base in organic synthesis. Due to its sterical hindrance it acts as a proton scavenger helping to avoid unwanted side-reactions. Its main applications lie in the synthesis of pharmaceutical and agrochemical active ingredients.

Product Details
CAS No.: 7087-68-5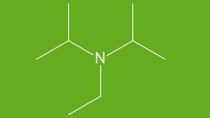 Package Information
0,35KG Fibreboard boxes
150KG Steel drums